Please note!
Exhibitors can choose space location provided the rented space is 12sqm or exceeding it.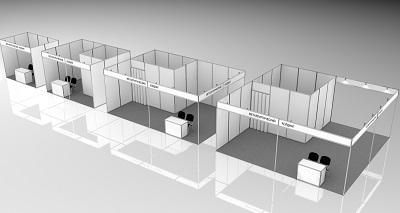 1 podium (L=1.0m, W=0.5m, H=0.75m)

Lettering on fascia panel (up to 12 characters)

Spot lights (1 spot light per each linear meter of fascia)

Stands of 12sqm or more are additionally equipped with a lockable room.